Discussion Starter
•
#1
•
I fitted my Winter boots to the Yeti on Thursday, just in time to drive over to the West Coast on Friday, heading for Connel, by Oban.
The weather was clear, but quite cold, with the temperature dropping down to -1 Deg. at times.
A stop at the wee car park at Aberader on Loch Laggan side, to let the dog have a pee.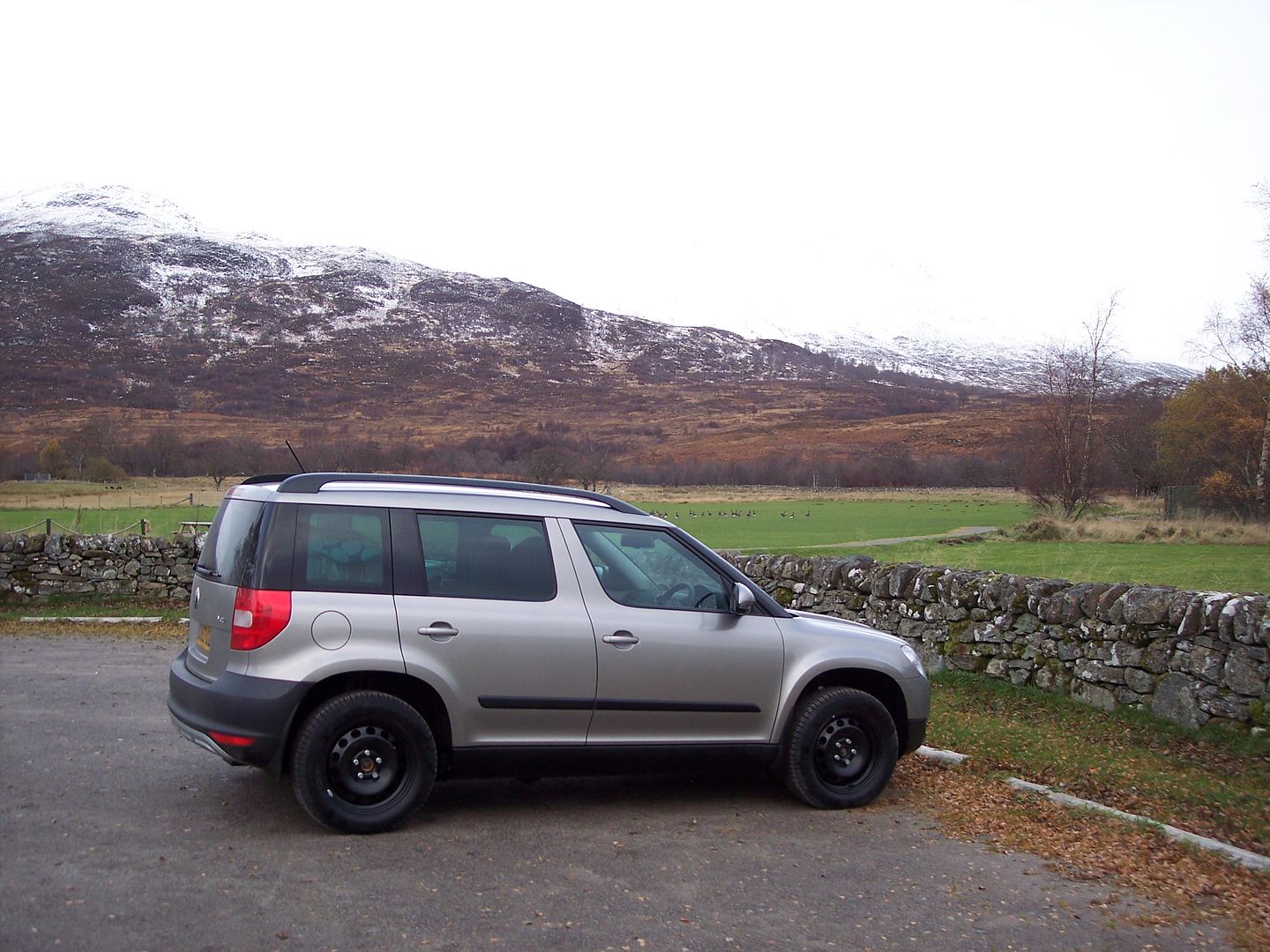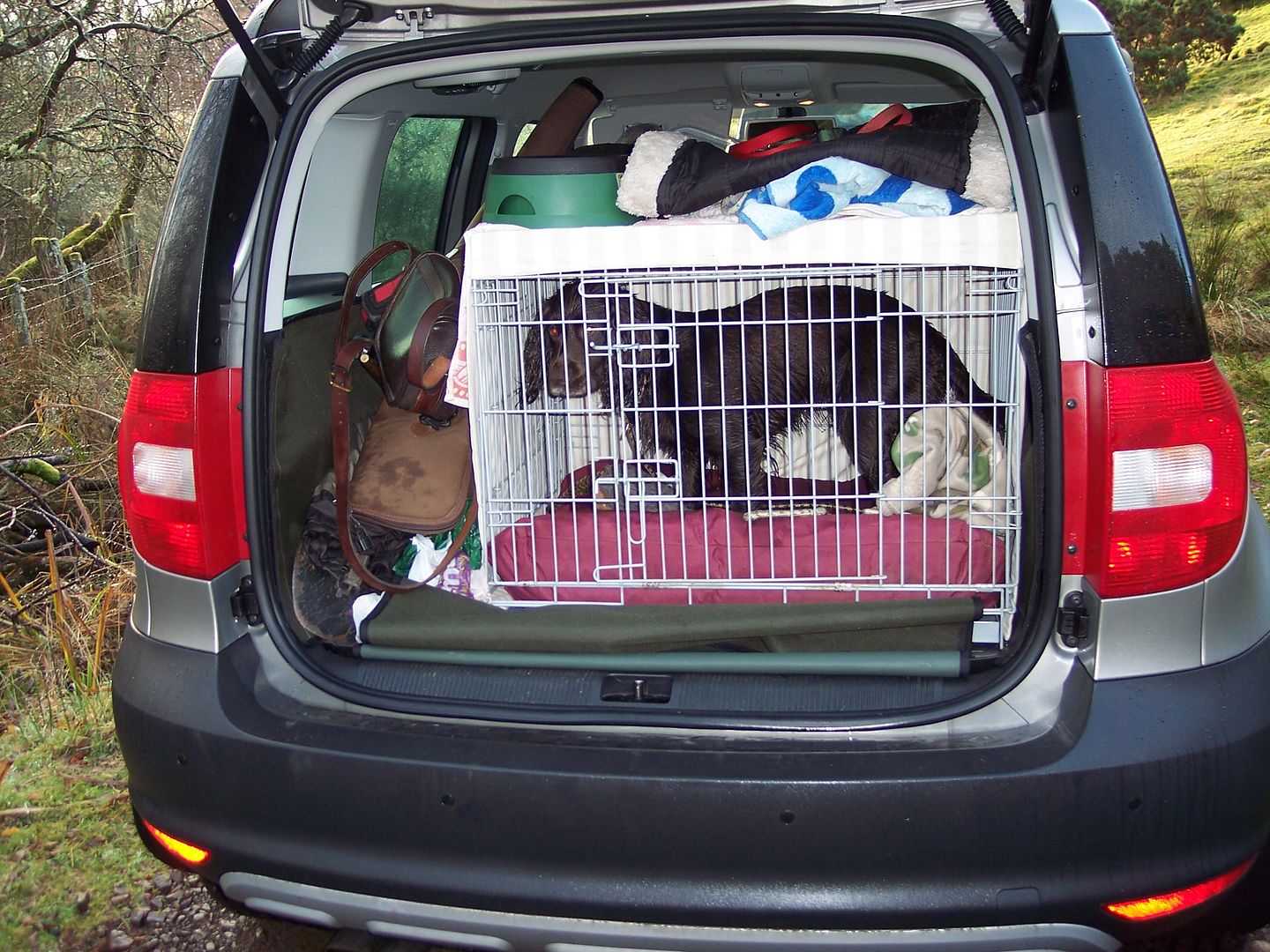 There were a few geese grazing.
On Saturday we were out playing with the Big Boys.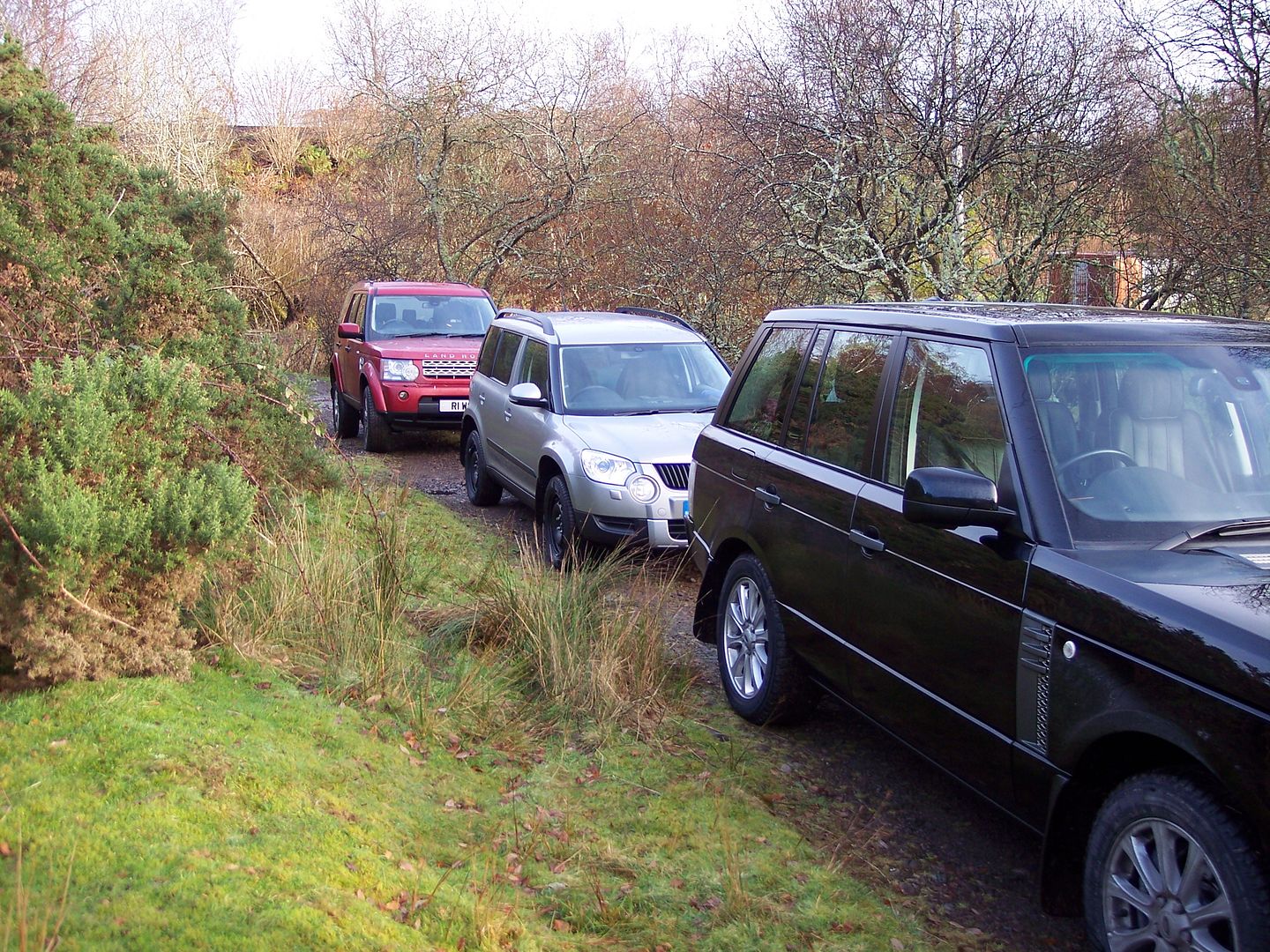 No serious off road driving, but on muddy tracks and across fields,the Yeti proved more than capable.
The new boots were fine. Continental Winter Contact 215-60-16. A great improvement in ride quality, over the 225-50-17, IMO.
Steve.